B.D. Hyman is called of the Lord to teach God's Word. Her straight-forward approach to explaining the Scriptures is easy to understand and brings the truth alive. In agreement with the Word, she unashamedly proclaims the gospel of Christ, for it is the power of God to salvation for everyone who believes.
These three Scriptures form the foundation of her ministry:
My people are destroyed for lack of
knowledge.
Hosea 4:6
Beloved, I wish above all things that thou mayest prosper and be in health, even as thy soul prospereth.
3 John 2
And ye shall know the truth, and the truth shall make you free.
John 8:32
B.D. Hyman learned first-hand that, when one has a full revelation of the Word of God, one can overcome all adverse circumstances by faith through Christ Jesus.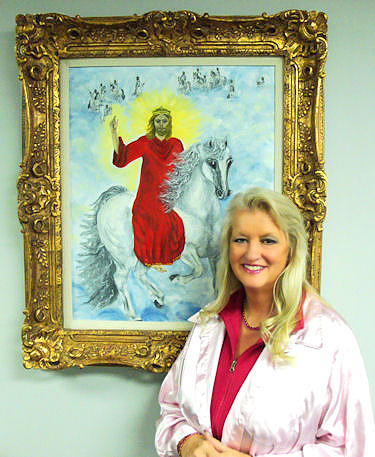 In the mid-1980s, B.D. Hyman received God's solution to her
dysfunctional relationship with her controlling mother.
In 1990 she received victory over terminal cancer.
She watched the power of God deliver one of her sons from "hopeless" manic depression.
Her other son was set free from the spirit of rebellion.
And after eight years of intercessory prayer, her father was delivered from a cult in which he was an elder.
Her teaching is confirmed by signs and wonders, and people far and wide receive healing and deliverance. If you would like more information, please contact us.
---
In addition to her videos on YouTube, hundreds of hours of B.D. Hyman's teachings are available absolutely free. No credit card required, no personal information required (not even your name), no hidden charges. To access them click the following link. The prices listed on our Books and CDs page do not apply to free downloads.
https://www.dropbox.com/sh/cnqav9tkz95rf9r/AAAIi_HWDw5IkXhp9qiQm1hva?dl=0