African Outreach…Our Extended Family
Just food is not enough!
Just clean water is not enough!
Just shelter is not enough!
Their need is far greater than physical provision!
They need healing, they need deliverance, they need a future!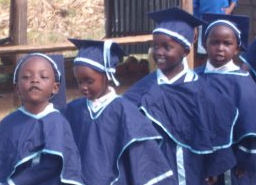 We have all heard about the famines, wars, and other extreme hardships besetting the people of Africa and, though there are many Christians trying to relieve the suffering, we at The B.D. Hyman Ministry were always troubled by the limited way in which the plight of these people was being addressed. It is true that great numbers were being fed and given medical supplies, but where was the supernatural power of Christ to heal and deliver them? Band-Aids serve a purpose, but they are not permanent, let alone eternal, solutions. The people of Africa, no less than all others, need the radical, life-changing reality of Christ.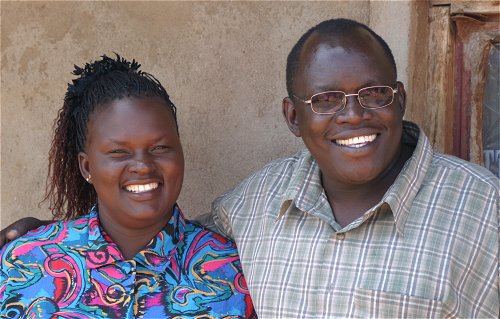 In 1998 we prayed for a ministry that we might support. God answered by leading us to Francis, a true brother in Christ from Kenya. Here was a man who knew what it was all about. His was a ministry that not only met physical needs but was a true extension of Jesus. It laid hands on the sick and they recovered, it cast out demons, and it brought children — abandoned on the streets of Kenya when their parents died of AIDS — not only out of their destitute, heart-wrenching struggle for survival, but all the way into the kingdom of God. Here was a ministry that restored lives, restored hope, and preached the pure, uncompromised Word of God. Since that God-ordained meeting we have been blessed to be part of Francis' ministry, King's Highway, based in the Rift Valley of Africa.
Francis began with one tiny, dirt-floored church. He and his wife brought the AIDS orphans into their small house and used a shed devoid of any furniture as a schoolhouse. The children sat on the dirt floor for their lessons, except during the rainy season when the school had to be closed because the mud became too deep. They shared a few books and a paucity of paper and pencils.
Over the years of our involvement much has changed. King's Highway has constantly grown, there now being a church, three dormitories, two schools and a library. A well — as precious as gold in the Rift Valley — has been dug, electricity installed, much-needed vehicles provided, and the ministry has spread into Uganda. Francis has planted many other churches and some are pastored by young men who came into Francis' ministry as orphans, were healed, delivered, made whole in Christ and educated, whereafter they graduated from his school of evangelism and went out to spread the Good News.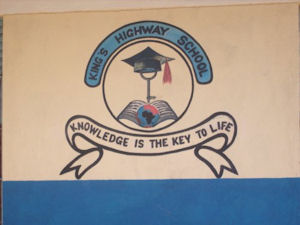 It is a privilege to be joined with Francis in the great work he is doing for the Lord in Africa. Despite the extraordinary hardships he confronts daily, not to mention the bloody tribal riots of '08, he never loses sight of the fact that, while meeting physical needs is important, meeting spiritual needs is eternal. When you sow into The B.D. Hyman Ministry, you help sustain this anointed, ever-growing outreach.
---
King's Highway Photos